Ozone therapy has been used successfully as a medical treatment for over 50 years. Ozone therapy is commonly used in European clinics, but recently, Americans are catching on to its benefits. Ozone therapy is effective at treating a range of health conditions, from chronic infections such as Lyme disease and Epstein Barr virus (EBV) to autoimmune conditions.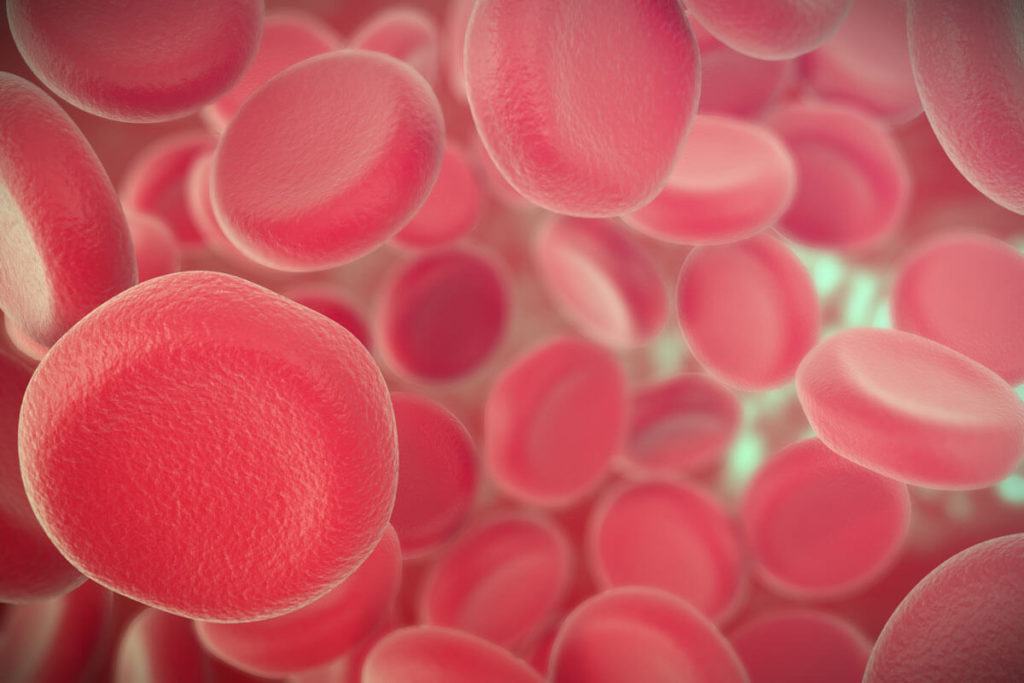 How Does Ozone Therapy Work
When used intravenously, ozone creates a controlled and moderate oxidative reaction in the blood. In response to the oxidation, the immune system releases secondary products that have a beneficial physiological effect.
Nuclear factor erythroid 2-related factor (Nrf2) is activated in response to ozone and produces antioxidant enzymes. Nrf2 suppresses the inflammation pathway signaled by nuclear transcriptional factor-kappa B (NFkB).
Nrf2 also induces antioxidant response elements (ARE) on DNA. The antioxidants enzymes that are activated include catalase, superoxide dismutase (SOD), glutathione, glutathione-reductase, glutathione-peroxidase, glutathione-S-transferase, heat shock protein 70 (HSP70), and phase II enzymes. Heat shock response (HSR) protects cells from inflammation, cancer, aging, and neurodegenerative diseases.
Ozone Therapy Modulates the Immune System
Ozone therapy is considered a safe and effective approach to treating immune-related disorders due to its non-suppressive effect and immune-modulating benefits. The controlled oxidation from ozone produces nuclear factor activated T-cells (NFAT). NFAT then generates the anti-inflammatory cytokines IL-2, TNF alpha, IL-6, interferon gamma, and antioxidant response elements(ARE) on DNA.
Many chronic illnesses are associated with elevated levels of pro-inflammatory cytokines and low levels of anti-inflammatory cytokines. Symptoms from chronic infections, such as Lyme disease, are typically caused by a persistent pro-inflammatory immune response. Immune system modulation is one reason ozone therapy is effective at treating chronic infections.
Ozone Therapy for treating Bacterial, Viral, and Fungal Infections
When bacteria get exposed to ozone, the integrity of the bacterial envelope becomes compromised, exposing the inner structure of the bacteria to the immune system. Ozone therapy also damages the outer layer of viruses – called the viral capsid – which disrupts the viral reproductive cycle.
Research has also demonstrated that ozone therapy is effective at killing candida.
Higher levels of the enzymes superoxide dismutase and glutathione peroxidase are associated with higher survival rates in animals with sepsis – a life-threatening, systemic infection. Ozone therapy upregulates these two enzymes demonstrating another mechanism ozone effectively treats infections.
Studies have shown there is a significant synergistic increase in antibiotic effectiveness when combined with ozone. These studies also proved ozone therapy significantly increased white blood cell counts – the cells of the immune system that fight infections. Due to the rise of bacterial antibiotic resistance, ozone therapy is a logical solution for treating bacterial infections.
Ten-pass Ozone for Lyme Disease
Ozone therapy has been used for years to treat a wide range of conditions, and in the past few years, has gained recognition for its success in treating Lyme disease.
Chronic Lyme disease is a multi-systemic, multi-symptomatic illness, and successful treatment requires going beyond treating it only as an infectious disease. Immune dysregulation and mitochondrial dysfunction are part of the pathology that occurs in late-stage Lyme and other tickborne infections.
In late-stage Lyme disease, inflammatory cytokines are elevated and contribute to many of the symptoms people experience. One of the challenges in treating chronic Lyme disease is knowing when the infection is no longer active since antibodies on testing can persist for months, or even years, after the infection has resolved.
The cytokines IL-6, IL-8, and TNF-alpha are elevated in Lyme disease and contribute to symptoms. Ten-pass Ozone therapy reduces these pro-inflammatory cytokines and increases cytokines that reduce inflammation, helping to improve symptoms.
Ozone therapy for Neurodegenerative Conditions
Neurodegenerative diseases such as Alzheimer's dementia, Parkinson's disease, and multiple sclerosis are associated with neuronal cell death. The Nrf2 pathway – produced by ozone therapy – has been shown to protect against neurodegeneration.
Ozone therapy induces changes in metabolism and circulation in the brains of people with multiple sclerosis. The immune-modulating effect ozone produces a direct benefit on neurological cells that are damaged in these neuroinflammatory conditions.
Ozone Therapy for Chronic Fatigue
Mitochondria are the main energy-producing components in every cell in the human body. Cells that have higher energy demands such as muscles and the heart have the highest concentrations of mitochondria in each cell. When mitochondria become damaged by insults such as infections and toxicants, their ability to produce ATP declines. Mitochondrial damage is one of the most common causes of fatigue in chronic diseases. Ozone therapy improves mitochondrial function, and therefore ATP, which leads to increased energy.
In a 2018 study using ozone therapy to treat chronic fatigue syndrome, 80% of participants reported an improvement in their fatigue. Ten-pass ozone pioneer Johan Lahodny, MD reported a 500% increase in ATP one week after ten-pass ozone treatment.
Conditions Treated Ozone Therapy
Ozone therapy has been used around the world to safely and effectively treat a variety of conditions. Due to its favorable effects on the immune, peripheral vascular, and neurological systems, as well as mitochondrial support, ten-pass ozone is used to treat a variety of conditions.
Infections including bacterial, viral, fungal, and protozoal infections such as Lyme disease, Epstein-Barr virus (EBV), Long COVID, and candida
Cancer support
Autoimmune conditions including rheumatoid arthritis, multiple sclerosis
Neurological conditions such as Alzheimer's dementia, Parkinson's disease, and headaches/migraines
Circulatory disorders including peripheral artery disease, and diabetic circulatory disorders
Chronic fatigue syndrome
How is Ten-Pass Ozone Administered
Ten-pass ozone, or multi-pass ozone therapy, is a unique technique that allows for high dose ozone to administration under hyperbaric conditions. This can only be accomplished by using an ozone machine that allows for multiple passes.
During a ten-pass ozone procedure, a line is connected intravenously from the patient to a glass bottle and another line from the glass bottle to the ozone machine. The ozone machine creates a negative pressure allowing blood to flow from the patient into the bottle. Once 200 milliliters of blood fills the bottle, ozone at a concentration of 70 gammas is released from the ozone machine into the glass bottle. The ozone and blood get mixed, then the blood is reinfused back into the patient. One cycle is considered a single pass, and multiple passes can be administered during one treatment.
Ten-pass ozone administration provides about 140,000mcg of ozone, whereas one major autologous hemotherapy (MAH) provides about 6,000mcg of ozone.
Ozone Therapy for Effective Treatment
Because of its effectiveness in addressing the underlying causes of chronic diseases, ten-pass ozone therapy should be considered for treating chronic infections, autoimmune diseases, inflammation, immune dysregulation, chronic fatigue, neurodegenerative conditions, and more. Ten-pass ozone therapy successfully helps patients recover from chronic illness while avoiding medications with potential side effects.
Share This Post
---
Related Articles
---